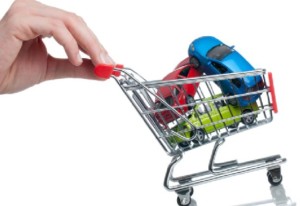 First off we must start with the obvious, the market. Yes we know that the car industry in suffering and many are going belly up. Have you ever thought of this being good news? Of course it is! For the the consumer, us. There are new cars piling up all over the place because these car lots are not moving cars therefore there is no room for many of them. That makes the dealerships desperate to sell and if you are one that has good credit then you definitely have the upper hand. If the dealership is not willing to negotiate then go to one of the other hundreds of dealerships that are aching for you to walk through their door.
When buying a car it is best to do some comparison shopping whether that be online, looking in the local Virginia newspapers or driving around and looking at the dealerships. Make sure you know what the car you are looking at is going for and how much you should pay for that car. Many dealerships try to pressure you saying that the deal is only for today so the consumer doesn't have much time to shop. Know before you go!
Also when buying a car it is best to buy when you don't need to buy. That way there is no urgency and no pressure to buy a car "today". The best times to buy a car is in December or around July. The reason is because in December everyone is getting ready for Christmas and busy buying present so the desire to sell a car is high at that time for the dealership. In July is when they start getting the new models coming into the lot and they want to desperately get rid of the older models. Once again you can use this car buying information to your benefit and be able to save money when buying a car.
This car buying information includes tips that do actually work. Don't be pressured into something that you don't want, do some comparison shopping and try to buy your car in December or around July. Remember when buying a car, dealerships are a dime a dozen and consumers with good credit who are looking to buy a car are not. Use the power to your advantage and you will be able to save money on your next car purchase.
Good Luck!!