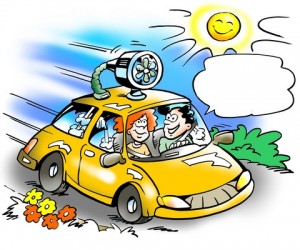 Here are the most interesting quotes about driving safety
These quotes are funny and easy to remember. That will be useful for you in some case.
When driving life's road, keep your foot on the gas, don't drive in reverse,and don't let speed bumps slow you down
The police are on the way to arrest you for stealing my heart, hijacking my feelings, and driving me crazy. See you in court!
There are more men than women in mental hospitals…which just goes to show who's driving whom crazy.
My car finally heats up when I reach my destination.
Why do men chase women they have no intention of marrying? For the same reason dogs chase cars they have no intention of driving.
Love is like driving a car at night. You never see further than your headlights, but you can make the whole trip that way.
Some people are really going all out for Halloween. The guy driving behind me even got sirens & flashing lights to go with his cop costume.
If you're out driving tonight please put away your phone and watch out for the children! Happy Halloween!
That awkward moment when you're texting and driving and the car in front of you has a bumper sticker that says 'don't drive and text.'
I wish I could tell you how much I care but all I can do is sit and stare. I don't know how to explain this pain it's driving me crazy not being able to let it out I think I'll go insane. You are special to me in so many different ways I don't know exactly what sets you apart from the rest but you've stolen my heart straight from my chest. I'm trapped inside my love I never will be freed. Of the pain I always have. Of this aching, biting need. It hurts because I miss you and the pain will never cease. It'll never let me forget my love. Never give me peace I can't change the way I feel. I'll live with it instead I loved you then, I love you now. I'll love you when I'm dead.
Drinking and driving: there are stupider things, but it's a very short list.
The driver is safer when the roads are dry; the roads are safer when the driver is dry.
As I was filling up my gas tank I realized I didn't want to eat this week anyways.
You know you are drunk if you swerve to miss a tree than realize it is the air freshener hanging from your mirror.
If Big Sean's voice was Siri's Voice on the iPhone 5…'Turn left boiiii…Wait, HOLD UP! Whoa Dereee! Wrong way! Swerveeeee.'
When the car in front of me is driving slow, I move to the side a bit so the cars behind me can see I'm not causing the traffic.
I hate when I think Ive found a parking space, only for it to turn out to be a cart corral.
It's always awesome when my blinker matches the beat of the song on the radio.
I listen to music while doing homework, texting, singing, dancing, eating, talking, driving, walking, running, living, breathing…
Look officer, I'm not being a smartass. All I'm sayin' is if you caught me then you were speeding too.
Everyone please be careful while driving. don't text, speed, or forget to wear a seat belt. it just isnt worth it.
Texting & driving is not worth the risk!
Life without God is like driving without GPS making all the wrong turns, in the wrong lane taking double the time to get on the right track.
I used to hate red lights. Now they just give me time to text.