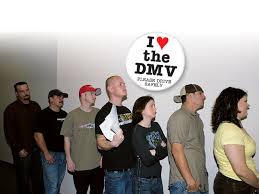 The Department of Motor Vehicles is probably the least most desirable place to go, but everyone has to make their way through the labyrinth of lines and cubicles in order to drive legally.
Although trips to the DMV in Virginia are not avoidable, there certainly are things you can do to make your trip quicker and less bothersome.
Many Services Are Offered Online: Most likely, a lot of the services you may need from the DMV VA can be accessed from the comfort of your home, via the internet. For instance, services like vehicle registration renewal, driver license renewal, ticket payments and change of address can all be done online, so you can avoid the lines and hassle completely. Most legal matters will require you to go into the offices.
Keep Up-To-Date Documentation: Make sure to keep track of all of your records and bring the ones you need with you in an organized fashion. Be certain that when you approach DMV employees that you have everything you need ready to lay out for them. Imagine how much longer it would take if everyone left this to the last minute. Or worse, imagine if you forgot something you needed and had to come back!
Bring The Right Payment Amount: Look through the things you may need to renew to determine what you may need to pay for. Often the precise amounts will be listed online so you can know exactly how much your tab will be once you are finished. Cash, debit cards, checks and money orders are accepted. At some locations credit cards are also accepted. Be sure to check which payment option you can use beforehand.
You Can Check Wait Times: By going to your local DMV's office website,(/www.dmv.virginia.gov)   wait times will be displayed for two categories- those with appointments and those without. You can often get a good idea of the best and worst times in the day to go as well as see what wait time you can likely expect before arriving.