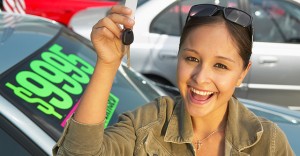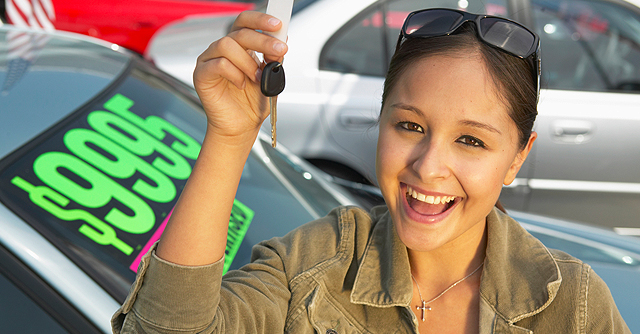 Given today's economy, you may be more inclined to shop for a pre-owned car  than a newer model when the times comes. That makes sense – you want to save  money, and with a quality used car you get your wheels without breaking the  bank. Finding the right vehicle, though, could take some time, which is why it's  important to look at a number of things as you inspect tires and fading  paint.
That said, here are fifteen points to consider as you browse for that used  car.
1) Where are you looking for the car? Do you plan to visit various used lots  in your city, or browse the local want ads for individual sellers? Have you  checked the Internet, or perhaps a national chain lot? If you have purchased a  used vehicle in the past you are probably wont to go with familiar territory,  though in recent years new options for buying used have opened up to car  buyers.
2) The overall first impression. Once you've decided upon the source, next  you'll look at the car you want to buy – literally. How does it look when you  first come to it? You'll check the paint, tires, windows and windshield to  determine if it's aged well.
3) Mileage. How many miles are on the car? Depending on the make and model,  you shouldn't feel too worried about high numbers. If you plan to have this car  for a long time, though, study mileage on prospects.
4) Condition of the interior. Cars on display will be thoroughly cleaned for  your inspection, but time does take a toll on leather and vinyl seating, and  floorboards may show wear.
5) Condition of the engine. This is definitely a must-do when checking out a  car to buy, regardless of its age. You will want to know, if you purchase used,  whether or not you'll end up in the garage more than on the road.
6) Blue Book value of car compared to seller's price. Most car buyers use  Blue Book to determine the value of a trade-in, but it's a good gauge to help  you figure out how much to spend. This could also let you know if a seller is  placing too much value on a certain car.
7) The car's history. Just like that famous commercial, you want to be shown  the "facts." The more you know about the car's history will tell you the  condition you can expect if you get the car.
8) The initial test drive. Does the car drive smoothly, like new? Do you hear  any unusual pings and knocks?
9) Potential for upgrades. Let's say you want to put in satellite radio or a  multi-CD changer? Would it be simple to do in the car you want to buy?
10) Trade in opportunities. What do you have to trade in? Will you get a  decent price that justifies going forward with the deal?
11) Financing options. How do you plan to actually pay for the car? If you  need financing, you'll wish to discuss matters with the seller or your bank,  unless the price is low enough that you could pay cash.
12) Warranty. If buying from a used lot, ask about any possible warranties on  parts and service.
13) Ease of transferring title/tag. If you are buying out of state, there may  be issues with transferring your tags over. Check with the lot first so you  don't end up with extra work to do.
14) Repair options. Does the used car lot have a garage? If you're buying a  foreign model, be sure there is somebody in town who can fix it.
15) Family consensus. What does your spouse think? Your kids? Buying a car is  typically a family endeavor, and it's best to ensure the family is generally  satisfied.