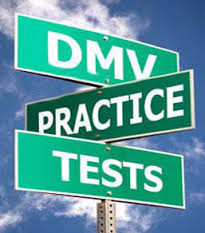 When it comes to take the Virginia Permit Practice Test, you might be wondering if you really have to practice or study. The fact is, you probably do. In most cases you will be a new driver and the information, though it may be fresh in your mind, is totally new to you. Eventually, driving will be like second nature to you, but until then, if you don't study or practice, you won't pass the Virginia  permit practice test , which means you won't pass the real DMV VA test when the time comes. Luckily there are some good resources out there for you to use as you prepare for this Virginia permit test and here is what you need to know before you take it.
Get Your DMV Manual and Actually Read It!
One of your most important resources as you go along this journey will be your Virginia Driver's m
anual. The Virginia DMV manual will help you get information you need to study for the knowledge exam and understand safe driving practices. Study this  Virginia Driver's manual to prepare for the knowledge test.This manual will be one of the most important resources that you will have as you prepare to take Virginia Permit Practice Test
Use a Cheat Sheet
Typically when you are studying for a test of any kind, there will be some things that really stand out as important. One way to get an advantage for this test over others will be to make a cheat sheet or download a cheat sheet that is already made. There are many sources online where you can get a Virginia DMV cheat sheet to prepare for the Virginia Permit Test. You can also, of course, make your own as well. Putting things that you have gotten stuck on or have a hard time remembering are perfect additions to any cheat sheet that you will use.
The Actual Virginia DMV written test ,Each set of the test consist of two-part knowledge exam given on a computer and tests your knowledge of traffic signs, motor vehicle laws, and safe driving.
Part one test: You must correctly answer all ten traffic sign questions in part one of the exam before you can take part two of the exam. (A lot of people failed on first part so please study hard on this part)
Part two test : your general knowledge with multiple choice questions. You must answer at least 80 percent (20 questions) of these questions correctly to pass part two.
Make Sure to get Your Driving Hours In
The actual Virginia permit test will be taken in two parts: a written portion and driving portion. Thus far, we have only focused on the written part, which will actually be taken on a computer in most cases. The driving part of the test is equally important and even if you pass the written part, if you can't pass the driving part, you will be out of luck. It is important to get out on the road for two very important reasons in order to prepare. The first reason is that you will need to practice driving for the driving portion of the test. The second reason is that when you actually drive, you will be able to use and more fully understand the information you have found in your Virginia DMV manual.
Practice, Practice, Practice
If you really want to pass your Virginia driving permit test the first time,  you will need to pass both the written and driving portions of the test. The driving portion is easy to practice as long as you have a willing licensed driver to go with you but the written part of the test may be more difficult to practice.
However, there are resources available where you can take the Virginia permit practice test right online in order to gauge your preparedness and to find out where you stand. You will get a good idea of what you still need to study or focus on when you take these tests. Bringing all of these above tips together will certainly give you the advantage when you go to take your test.
Wish you guys Good Luck and Get virginia driver's license soon.